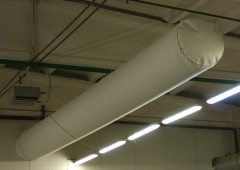 Air conductive textile ducts are mostly used in industrial premises for the distribution of returned airflow and additional filtration. We manufacture textile ducts according to customer sizes and needs.
We also offer air proof textile connections of different dimensions.
All Ekofiltras filters are produced using only 100% solar energy from our own solar power plant!