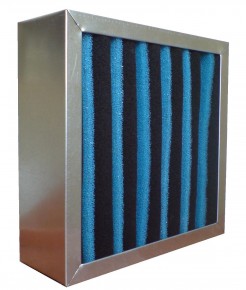 AC filter panels are mainly used for installation in ventilation systems,  as additional filters for removal of unpleasant odors, chemical gases and other harmful gases.
These filters can be assembled with F7 class minipleated material,  H11-H13-class HEPA filter material, carbon foam, support mesh and frame.
Filters are manufactured according to the unit measurements.